Not sure which solution fits you business needs?
Na osnovu članova135-143, čl. 149, a u vezi sa članom 329 Zakona o privrednim društvima ( sl. list RCG broj: […]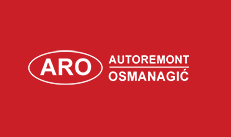 Na osnovu članova135-136,  ( "Sl. list" CG broj: 65/20 od 03.07.2020), člana 44 Statuta AD »Autoremont Osmanagić» Podgorica i Odluke […]
ABOUT US
Transport - A Tradition Of Excellence
Transport offers a host of logistic management services and supply chain solutions. We provide innovative solutions with the best people, processes, and technology to drive uncommon value for your company.With over 60 years of experience, we understand what a vital role we play for our customers. We strive to work seamlessly with our customers as if we were an in-house department.
READ MORE
OUR CLIENTS